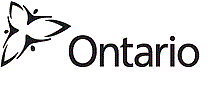 Ontario
Province Improving Fire Safety in Retirement Homes
---
October 12, 2017
Ontario is helping retirement homes with the cost of installing automatic sprinkler systems, to enhance seniors' safety and ensure that new Ontario Fire Code requirements are met.
Dipika Damerla, Minister of Seniors Affairs, was at a fire station in downtown Toronto to mark Fire Prevention Week and to announce the new support.
The province is now accepting applications for the new cost-sharing program, which will help small and rural retirement homes retrofit more than 6,000 suites across Ontario. Automatic sprinklers are vital to the safety and security of all retirement home residents, staff and first responders.
Helping seniors live healthy and active lives and ensuring they have safe and secure accommodation is part of our plan to create jobs, grow our economy and help people in their everyday lives.
Quick Facts
Beginning January 1, 2019, all retirement homes must be equipped with automatic fire sprinkler systems to meet new Ontario Fire Code requirements.
Ontario was the first province to make sprinkler retrofits mandatory in licensed retirement homes to protect our seniors.
Currently approximately 60 per cent of licensed retirement homes representing 70 per cent of beds have full automatic sprinkler systems.
There are over 730 licensed retirement homes in the province of Ontario.
Fire Prevention Week runs from October 8-14, 2017. This year's theme is "Every Second Counts: Plan 2 Ways Out!"
Additional Resources
Quotes
"The province is committed to ensuring the safety and security of seniors in retirement homes. We also understand that small and rural homes may need help installing vital sprinkler systems. Our cost-share funding program is a fair way to help homes meet fire code requirements and help seniors and their families feel safe and secure."
Dipika Damerla
Minister of Seniors Affairs
"Automatic sprinklers save lives. They keep residents, workers and first responders safer in this province. I commend Ontario's decision to help eligible homes take this important step."
Laurie Johnston
CEO, Ontario Retirement Communities Association
For more information :