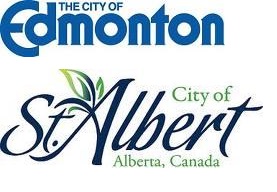 Alberta
Edmonton and St. Albert agree to a new Regional Transit model
---
September 13, 2017
Regional transit customers in Edmonton and St. Albert will ultimately benefit from faster and more convenient service between the two communities, as a result of a Memorandum of Understanding (MOU) signed this week to establish a Regional Transit Services Commission.
The MOU spells out how the two communities would voluntarily collaborate to operate inter-municipal routes, leaving local service with existing operators. The objective of the Regional Transit Services Commission is to create fast, convenient, simple, reliable, efficient and affordable transit services that can be integrated with other modes of transportation.
"A significant barrier to restructuring and improving transit has been the patchwork of multiple transit networks operated by separate municipalities in the Edmonton Metropolitan Region," said St. Albert Mayor Crouse. "A Regional Transit Services Commission will improve how we plan inter-municipal transit, design fare strategies and build infrastructure."
"Taking a coordinated approach to commuter transit service is a great example of how local municipalities can work together to increase efficiencies and make better use of our available resources to benefit everyone in the region," said City of Edmonton Mayor Iveson. "With improved transit services, we also have the opportunity to reduce traffic congestion and reduce greenhouse gas emissions."
The decision to endorse the MOU means St. Albert and Edmonton will now move forward to the next phase of the planning process. The communities will create an interim transition board to determine the scope and service delivery approach; administrative needs; as well as funding and governance model.
A formal application to create the commission under provincial legislation will also be submitted to the Alberta government. While the MOU currently only includes the two municipalities, other municipalities interested in sharing commuter transit services in the region are encouraged to  join the initiative.
For more information :
Organization:
City of Edmonton / City of St. Albert

Contact:
City of Edmonton
Tarra Kongsrude, Communications Advisor
Tel: 780-496-6159

Contact:
City of St. Albert
Nolan Crouse, Mayor
Tel: 780-459-1605