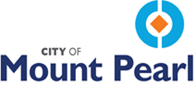 City of Mount Pearl Appoints New Chief Administrative Officer
---
September 12, 2017
The City of Mount Pearl is pleased to announce that Mr. Steve Kent has accepted the position of Chief Administrative Officer (CAO). He will officially step into the new role on October 10, 2017.
Mr. Kent brings a wealth of experience to the position. He holds a Bachelor of Business Administration degree and a Certificate in Public Administration from Memorial University, as well as a Masters degree in Management from McGill University.
Mr. Kent is well known to Newfoundlanders and Labradorians. He was the Mayor of Mount Pearl for many years before entering provincial politics, where he served in a number of Cabinet portfolios, including the Department of Municipal and Intergovernmental Affairs and the Office of Public Engagement. Outside of politics, he has held significant leadership positions, such as Chief Commissioner of Scouts Canada and the Executive Director of Big Brothers Big Sisters of Eastern Newfoundland.
Mr. Kent is a small business owner. He resides in Mount Pearl with his wife, Janet, and three young sons, Benjamin, Ciaran and Samuel. In his spare time, he volunteers with organizations such as Rotary Club of Waterford Valley, Knights of Columbus John B. Kent Council, Mount Pearl Lions Club and Junior Achievement.
The City looks forward to the contribution he will make in enhancing Mount Pearl's reputation as a great place to raise a family, work and conduct business.
For more information :
Organization:
City of Mount Pearl

Address:
3 Centennial St
Mount Pearl, Newfoundland
Canada, A1N 1G4
www.mountpearl.ca