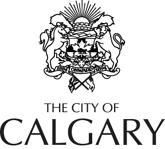 Calgary
City Wide Green Cart Program Set to Roll out in June
---
April 21, 2017
Now that we're beginning to see the first signs of spring, The City of Calgary is gearing up to roll out the city-wide Green Cart program.
Green carts will be delivered to homes across Calgary, starting in the southwest the week of June 5. Cart delivery will continue in the northwest in July, the northeast in August and the southeast in September. All eligible homes will have green cart service in time for the fall yard waste clean-up.
"Calgarians want to do more to keep waste out of our landfills. In fact, 89 per cent of Calgarians say they are excited for the Green Cart program to begin," says Green Cart Implementation Leader Philippa Wagner. "After a successful pilot in four communities that saw garbage drop nearly in half, we're excited to expand this program to the rest of the city."
The Green Cart program goes beyond backyard composting since all food, yard waste and pet waste can go in. This includes meat, bones, cheese and plate scrapings. All of the material collected will be turned into nutrient-rich compost for gardens, parks and local farms.
Green Cart service will be provided to approximately 320,000 single-family homes up to and including fourplexes.
Along with the green carts, residents will receive everything they need to get started including a kitchen pail and samples of compostable bags for collecting food scraps, samples of paper yard waste bags for extra yard waste that doesn't fit inside the cart, an instruction guide and collection schedule.
More information about the Green Cart program and rollout details is available at calgary.ca/greencart.
For more information :
Organization:
City of Calgary

Address:
Box 2100 Postal Stn. M
Calgary, Alberta
Canada, T2P 2M5
www.calgary.ca