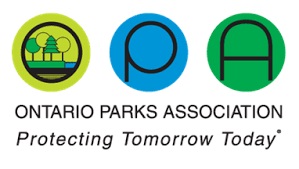 Trails Specialist Workshop
Organization: Ontario Parks Association ( OPA)
Location: Canada, Ontario, Baden
Date: Oct 3, 2017
Date End: Oct 4, 2017
Description:
This two day workshop has been designed by professionals for all levels of trail builders and enthusiasts. You will receive instruction on how to observe, detect and document potential risk resulting from poor trail design, construction and maintenance. This workshop combines in classroom theory and hands-on experiences. Participants will come away with a valuable Trails Manual and will complete a written test on key elements of the course.
This course will cover:
Overview of Professional Trail Building
The Science of Trail Building
Maintenance of Trails
Environmental Impacts
Liability Issues
Handwork and Trail Construction Techniques
Participants are required to have a CSA approved hard hat, safety glasses, closed toe safety shoes/boots, and gloves. 
It is recommended that the participant bring with them the following equipment: 
pin flags
clinometers 
pulaskis
Macleod
And/or any other trail building tools/equipment the organization, government agency or participant intends to use for trail design, building and maintenance. The idea behind having your own tools/equipment onsite is to allow the opportunity for it to be integrated into the course and suit the specific needs/wants and desires of the participants.
This course is an Ontario Trails Council approved training program.
Information:
DATE: October 3 & 4, 2017
TIME: 8:30 am to 4:30 pm both days
LOCATION: Wilmot Recreation Complex -Program Room, 1291 Nafziger Road, Baden, ON