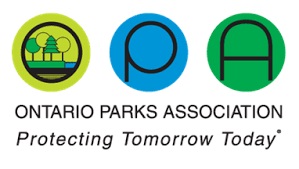 Spray Pad Practitioner Training
Organization: Ontario Parks Association ( OPA)
Location: Canada, Ontario, St. George
Date: Sep 13, 2017
Date End: Sep 14, 2017
Description:
With the increasing demand for spray pads in communities are you prepared to deal with the choices (and possibly trade-offs) that will need to be made when dealing with the installation of this type of equipment? Once through or recirculated, type of features required, type of surface, materials, location, understanding the context of the Health Act, responsibilities of owners, and water treatment and testing ... all these options, questions and the need for a basic understanding of operations come to light with the installation of a spray pad.
With these things in mind, Ontario Parks Association has developed a spray pad operations course that will help prepare participants to be able to confidently respond to these questions and more. This session is the first of its kind in North America, and promises to be an exciting addition to the training program line up currently offered by OPA. This two day Spray Pad Practitioner program will include both theory and practical, with a visit to a local spray pad being part of the training.
Following is an overview of the items that will be addressed during this training:
Design philosophy
Considerations for construction
Water treatment and testing
Flow through, re-circulation and retain and reuse systems
Equipment (ie. pumps, strainers, UV)
Inspections (daily, pre-opening,  pre-season)
Signage
Winterizing
Ministry Guidelines
Whether you are an operator, supervisor, manager, or health official, you will want to attend this exciting course to gain a stronger understanding of this increasingly popular equipment. 
Information:
DATE: September 13 & 14, 2017
TIME: 8:30am - 4:30pm
IN-CLASS TRAINING:
South Dumfries Community Center, 7 Gaukel Drive, St. George, ON
SPRAY PAD PRACTICAL SITE:
Sunny Hill Park, 87 Sunnyside Drive, St. George, ON