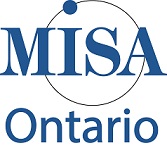 Municipal Information Systems Association (MISA), Ontario Annual Conference & Tradeshow
Organization: MISA
Location: Canada, Ontario, Windsor
Date: June 4, 2017
Date End: June 7, 2017
Description:
MISA Ontario's Annual Conference & Trade Show is the premier event for municipal IT professionals. The MISA conference is an annual milestone of progress for municipal IT professionals and managers, and the companies that work with them.  The 2017 event will take place in at Caesars Windsor Conference Centre & Resort in Windsor Ontario from June 4 - 7 This year's theme, " I.T.'s BIG Adventure!" also features a jam packed conference program as well as social and networking opportunities.  
Municipalities should make sure to budget costs to attend this conference.
Download last year's program to get a sense of the sessions and topics that are covered.
Information:
If you have any questions at this time, please contact Toni McLean, Manager of Sponsorship and Events, toni@misa.on.ca 519-275-4950 .